Get Totally Tanked in Christchurch 2010!
Queens Birthday Weekend
Fri 4th - Sun 6th June
This is the official 2010 conference thread. I'll keep this post updated as needed. If you have any questions or comments feel free to ask here or pm/email myself or carznkats.

The conference starts on Friday night where we will initially meet for supper, tea and coffee as well as doing the conference registration. This is at The Equestrian Hotel in Hornby, where we will host the AGM. It's a great location, across the road from Hornby Mall & Dressmart. There is a regular bus into the central city so any families who have travelled to Christchurch will be able to get around easily while we do the fishy talk.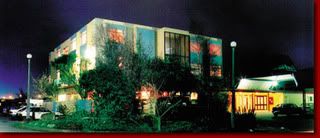 On Saturday we will again get together in the hotel's conference rooms to begin our AGM.
(Earlybird special of $50pp if paid by April 23. Otherwise $60)
We will be hearing our club member, Donna Moot (the turtle lady) talk about her turtle rescue & rehoming and some of the turtles she has helped save. As well as all the official proceedings, we will have raffles and auctions with fantastic prizes. Everyone attending this will also receive a delegates bag full of goodies
Morning tea, lunch and afternoon tea will be provided by the hotel's restaurant. You will also have the option of having dinner here too, at the Ironhorse garden Cafe,
($22.50pp)
although there are plenty of other restaurants and takeaway eateries within walking distance if you choose not to dine at the restaurant.
On Sunday we will embark on a bustrip to some exciting attractions around Christchurch! We start the day at Orana Wildlife Park (
http://www.oranawildlifepark.co.nz
), where we will get to watch animals like the tigers and meerkats being fed. You will even be able to handfeed the majestic giraffes. For lunch, we will dine in the restaurant here with views of rhinos and gibbons while we eat. Our second destination is the centre of town, where you will be able to look around the historic buildings at the Arts Centre (
http://www.artscentre.org.nz
) and have a chance to do some shopping. We can then wander towards Cathedral Square (more shopping!) before heading to Southern Encounter Aquarium & Kiwihouse (
http://www.southernencounter.co.nz
), where we will even get a guided behind the scenes tour.
(You will get entry to the attractions, lunch and transport for $45pp)

To wrap up the evening, you can choose to join our group meal at the Hornby Juction Buffet restaurant.
(27.50pp)
Although this is officially the end of the conference, for those who are still in Christchurch on Monday, we would like to invite you on pet shop crawl. Numbers may be limited to who we can fit in cars so if you're interested, let us know! This will include visits to some of our fave fish shops.
Non-members are also welcome to attend any of these events. eg If you live in Christchurch, feel free to come along to one of the dinners or on the bus trip to meet everyone. You don't have to do the whole thing.
For those coming from out of town, you can either stay at the conference location, the Equestrian Hotel,
($45pp per night... Various room options available)
or organise your own accommodation. If you need transport from the airport, train station etc to the hotel, fill in your travel details on the booking form & one of our club members will pick you up.
Families and children are welcome. For anyone is bringing their children, please contact myself or Carznkats with the ages of your kids & we will let you know their accommodation, meal and bus trip prices.
Pricelist:
Accommodation = $45pp per night
Saturday AGM = $50pp (if paid prior to April 23rd)
Saturday evening meal = $22.50pp
Sunday bus trip = $45pp
Sunday evening meal = $27.50